Why Relocate to Greenville?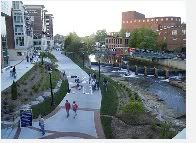 Greenville is the leading metropolitan area in the state, it is an excellent place to work and live. Its wonderfully unique town and country setting, close-knit, hospitable people, continuous cultural and social activity and a state legislature committed to providing quality life make it an excellent place to live.
Greenville Downtown is a place where you can always find something to do. When you go to Downtown Greenville you'll feel like you're in a big city. There's so much to find here. We've got first class restaurants, great shopping areas, entertainment venues and so much more. And one more thing, the business and working opportunities here are great. We have first-class companies like G.E, BMW, and Michelin. There are a lot of work opportunities for everyone. For this alone, it's already a great reason to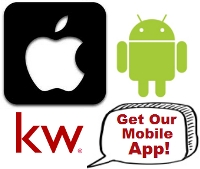 relocate here.
The Greenville's Real Estate Market offers a varied choice of neighborhoods and types of residences from affordable residential housing to condos in sought after Downtown Greenville, gated subdivisions, retirement and golf communities, historic homes, waterfront properties, and luxury homes.  Another thing is that Greenville SC home prices are reasonable and considerably low compared to other markets in the United States.
These are just a few of the reasons why relocating to Greenville is an excellent choice. Learn more about the communities in Greenville by calling us at 864-881-1258. Our team is committed to helping you find your new home.
RELOCATING TO GREENVILLE, SC?
Receive a Complimentary Greenville Relocation Guide. This relocation guide will assist you in your personal research. It includes interesting general tidbits about the Greenville area and Home Buyer's Guide to Relocating to Greenville. Please fill in the form below and request your FREE relocation magazine.